Accreditations
February 4th, 2020 | by jjoneslogin | Posted in Uncategorized

Structure Builders has been building memories for our homeowners and team members since 1994. During this time we have undergone a number of training seminars and continuing education courses to stay on top of changes and requirements for the remodeling business.

If you are in the market for a Remodeler, Please make sure they have all three of these accreditations. Remember, it is a good rule of thumb to get at least (3) Free quotes for any home improvement project you decide to do.

BBB (Better Business Bureau)

Structure Builders has been with the BBB since 2005 we have maintained an A+ Rating since then. We are excited to be receiving our 15 YEAR Accreditation this year! As of now, we have (3) 5 star reviews from 2019. It is important to view the most current reviews. These will provide you with the most up to date information.

https://www.bbb.org/us/tx/san-antonio/profile/home-improvement/structure-builders-0825-90005564

Angieslist

Angieslist is a great service provided to homeowners. It is a paid membership so you know that the content is provided by serious homeowners looking for a great experience. The honesty in this site will give you the feedback you need and want as a homeowner looking to do business with a quality contractor. We are proud to announce that we have won 8 years of Super Service Awards through Angieslist in multiple cities in multiple categories of home improvements from Cibolo to the Coast!

https://www.angieslist.com/companylist/us/tx/san-antonio/structure-builders-over-texas-reviews-359175.htm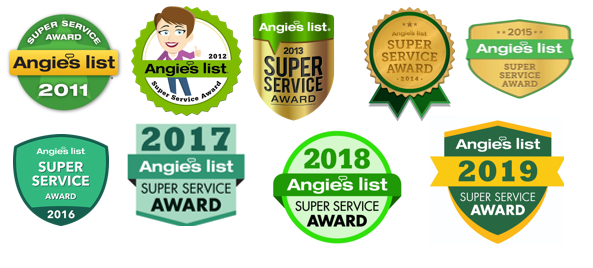 NARI (National Association of the Remodeling Industry)
Structure Builders values a strict ethical code. This is why we knew that NARI was where we needed to be. We collaborate with other like minded contractors to bring homeowners the quality and experience they deserve.
Check out the NARI Code of Ethics Below:
CODE OF ETHICS
Each member of the National Association of the Remodeling Industry is pledged to observe high standards of honesty, integrity and responsibility in the conduct of business by:
Promoting in good faith only those products and services which are known to be functionally and economically sound, and which are known to be consistent with objective standards of health and safety.
Making all advertising and sales promotion factually accurate, avoiding those practices which tend to mislead or deceive the customer.
Writing all contracts and warranties such that they comply with federal, state, and local laws.
Promptly acknowledging and taking appropriate action on all customer complaints.
Refraining from any act intended to restrain trade or suppress competition.
Attaining and retaining insurance as required by federal, state, and local authorities.
Attaining and retaining licensing and/or registration as required by federal, state, and local authorities.