Protect yourself against COVID-19
March 18th, 2020 | by jjoneslogin | Posted in Uncategorized

We are ALL ready for this COVID-19 to be over and to get back to our daily routine lives. It has caused issues in homes, businesses, social relations, & most importantly our children. In the meantime, we thought it would be best to provide everyone some information that could help them make the best of the situation.

EDUCATION

Most schools are currently working on instruction for their students to be able to work on from home. There are a number of websites that you can visit to help grow your children's mind during this "extended spring break".

https://www.commonsense.org/education/top-picks/10-great-free-websites-for-elementary-school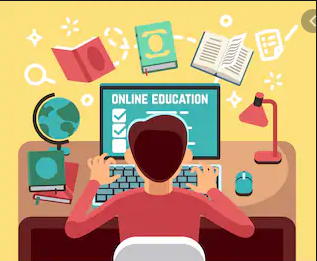 For those who do not have internet please see the link below; Spectrum is offering FREE internet to help.
https://corporate.charter.com/newsroom/charter-to-offer-free-access-to-spectrum-broadband-and-wifi-for-60-days-for-new-K12-and-college-student-households-and-more
GROCERIES
There has been a lot of mayhem at the grocery stores in getting everyday supplies. Still not sure why the toilet paper ran out so quickly ? Luckily there are some solutions to help with this dilemma as well.
The saying that the early bird gets the worm applies here. The earlier you shop the better. Stores have put a limit to items. There should be a good chance you will be able to get what you need.
Check with your child's school. Most schools are providing free "on the go" meals for breakfast and lunch.
If that doesn't work, don't forget, HEB & Walmart have curbside and delivery for some areas!
https://grocery.walmart.com/locations/delivery/Walmart-San-Antonio-TX-Supercenter-1347
CREDIT / Personal Safety
I know when you think about COVID-19 you don't think about your credit score or credit safety. Unfortunately we live in a world where scammers take advantage of situations like this. Check your credit card accounts and bank accounts often.
Don't open the door for anyone you don't know. This is the time that scammers and criminals try to do home invasions. Don't panic, just be prepared and protect yourself. Do not take any calls, or answer the door for anyone that claims to be CDC or working towards benefits during this time. DO YOUR RESEARCH.
BUSINESS
Don't make any rash decisions. Join networking groups on Social Media that apply to your area of business. We are all in the same boat. The way our business survives is by teamwork. Businesses that stick together during this time will survive.
We want to ensure our customers that Structure Builders is doing what it takes to stay clean and sanitized. We are proud that we have made great decisions in our past that has prepared us for a situation like this. Structure Builders is here to stay.
PERSONAL CARE
Last but not least, it is important for you to take care of yourself and your family members. Keep the elderly indoors, always wash your hands, remind your children about the importance of hygiene and not putting their hands in their mouths (impossible with toddlers, right). A simple reminder will go a long way.
https://www.hellomotherhood.com/article/1004806-make-kid-keep-his-hands-out-his-mouth/
TODDLERS!
Speaking of toddlers. Moms & Dads! We feel you! Keeping these little minds entertained will all the fun places are closed is a huge challenge. Don't worry Structure Builders is here to help with that too! Don't forget to check Pinterest too!
https://www.pinterest.com/search/pins/?rs=ac&len=2&q=toddler%20activities&eq=toddler&etslf=6801&term_meta[]=toddler%7Cautocomplete%7C1&term_meta[]=activities%7Cautocomplete%7C1